We are Chloe and Pumpkin (AKA The Munchkins), two miniature Dachshund puppies born on March 25, 2004 at Terragethen in Oak Hill, Florida. Three weeks after we went to our Forever Home, our Mommy, Sienna, was adopted by our new family and rejoined us. Then in April 2007, our Daddy, Guido, arrived, too!

We hope you enjoy your visit and that you will stop by periodically to see more pictures of all of us. Also, please be sure to look at our first Tribute page, dedicated to our beloved late sisters, Shamrock and Danke. As time goes on, we will also be adding pictures of our other dearly departed sisters and brother, all of whom are still loved very deeply by our people.

Thank you for visiting!

Love,

Chloe & Pumpkin
*****Please Click Here to Go to Our Menu*****
First of all, we'd like to thank our Mommy, Sienna, and our Daddy, Guido, for having us!

We'd also like to thank Michele Clay Walker (our Aunt Michele) for being such a good and caring breeder and for raising us in her home and not in a cold, sterile kennel. She made our first eight weeks a happy and fun time.

Unfortunately, we can't thank our late sisters and brother, Kleina, Muffin, Chippy, Shamrock and Danke in person. But if not for them, we wouldn't be here. Their legacy of love inspired our family to want another dog, in spite of the pain that they suffered when they passed away.

Finally, we'd like to thank our family, who love us and take such good care of us. They keep saying how lucky they are to have found us. We feel the same way about them! We're very fortunate because not only do we have our human family, we have our Mommy and Daddy living with us, too!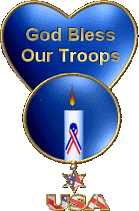 Powered by WebRing.





This Page Was Updated On January 28, 2019
Our website was designed and built entirely with tiny Munchkin paws, and is best viewed at 1280 x 1024 Resolution or larger.
Free JavaScripts provided
by The JavaScript Source